Welcome to
Tamara Miller Orthodontics
Dr. Miller has been consistently voted as one of the best orthodontists in the area. She is passionate about providing amazing results for her patients. She spends several weeks each year learning from the best of the best in the industry. This allows her to provide the very best treatment utilizing cutting edge technology and advancements in Orthodontics. She develops her treatment plans based on creating artistic results for the patients overall facial balance. She is known for creating those broad, beautiful, Texas smiles. Her attention to detail produces beautiful results.
More about Dr. Miller >
Proud sponsors of: Liberty Christian, Fort Worth Christian, Platinum Sponsor of Keller ISD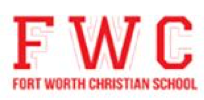 I can't say enough good things about this office! The staff is all so warm and welcoming! From helping to keep my youngest entertained to answering every question my nervous son had for getting braces on for the first time! Dr.Miller is amazing! I feel very good about the choice we made for going with this office. I highly recommend
- Erica C.
I'm probably one of the few parents who actually gets excited when it's time for braces for my kids! Dr Miller and her team do such an amazing job! They care about their patients like they are family! Can't say enough good things about them!
- Stephanie B.
Love the entire staff! Dr. Miller is a great doctor- and is the kind of person that you know would be a great friend, too! I really enjoy seeing people who genuinely care about their patients, working together. I would highly recommend this office!
- Sara R.
Dr. Miller along with her staff are a great team. Together they have given me the smile I have always dreamed of. Since my treatment I have gained so much confidence. Dr. Miller's attention to detail is like no other. It's because of her that I have a smile to be proud of. Thank you so very much Dr. Miller and staff!
- Jennifer S.
Best staff❤️Best Care❤️and oh my goodness-Dr. Miller is AMAZING! It's so great as an adult to go to an Orthodontic team for treatment and during the process you gain some really great friends! I can't tell you enough wonderful words about Dr Miller and staff-Top notch treatment and care! I highly recommend👍best Orthodontist in Texas!
- April F.
Everyone is just AWESOME!! I love that I always get to see Dr. Miller at every visit and that she interacts with every single one of her patients. I would definitely choose her office all over again in a heart-beat.
- Juan B.
Both daughters now have completed their time in braces and both have gorgeous teeth and smiles!! Now it's mom's turn! Dr. Miller and her staff are sweet, helpful, and very good at what they do!
- Jennifer H.

I came to Dr. Miller and her team after suffering with numerous complications from braces for three and a half years elsewhere. In just one short year, they were able to turn my frown upside down!Thanks to their hard work, (and Invisalign) I now have a smile to be proud of.
- Lydia W.